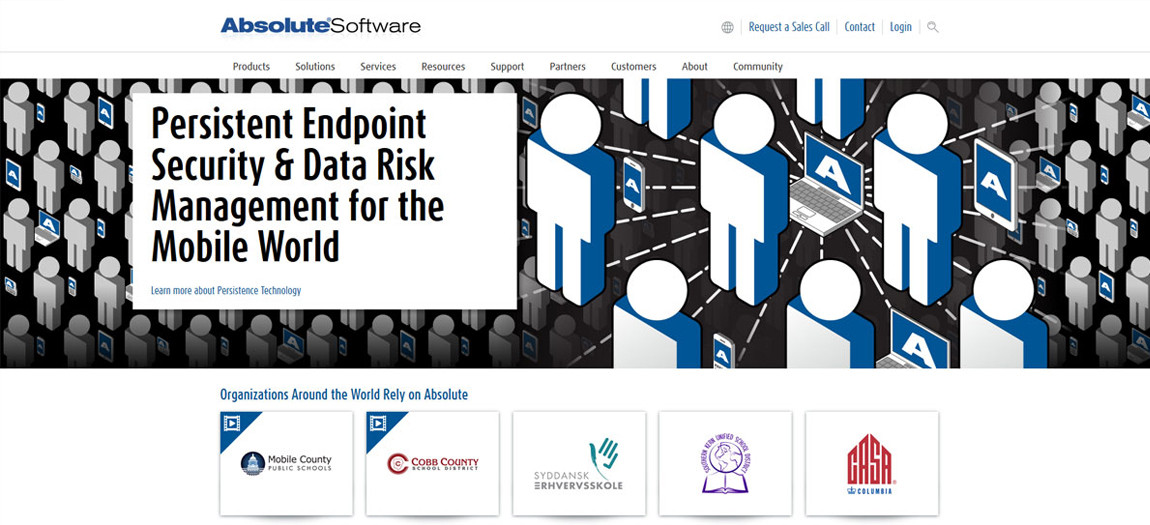 Working for Marina Guy, Marketing Communications Manager at Absolute Software, Lara probably wrote 15 software case studies in 2014 and 2015. Fun process: Marina interviewed the client, passed the info to Lara, who used the well-defined content area template to craft the story. Lara can interview clients too, as needed.
Copywriter and marketers dream about hearing happy clients tell about the benefits they received from using software such as Absolute. Even better when you get paid to turn that into compelling, shareable quotes and clear Return on Investment statements. Sometimes, reading them over, I'm thrilled at how they "just work". Writing case studies for Lara often involved a 'Word document chaos period' where quotes are all over the place (!) and the material is too long. But through an iterative reduction process that involves some coffee and dense-working-hard-all-afternoon sessions, the final copy emerges. So satisfying!
See examples of our software case study writing for Absolute (apologies if the links disappear; it's their website. I can get you samples):  Prince George (US) Schools | Camden College | Casa Columbia | Intelligrated
Contact Lara Spence if you need software case study writers Vancouver!