Ananta Wellness & Osteopathy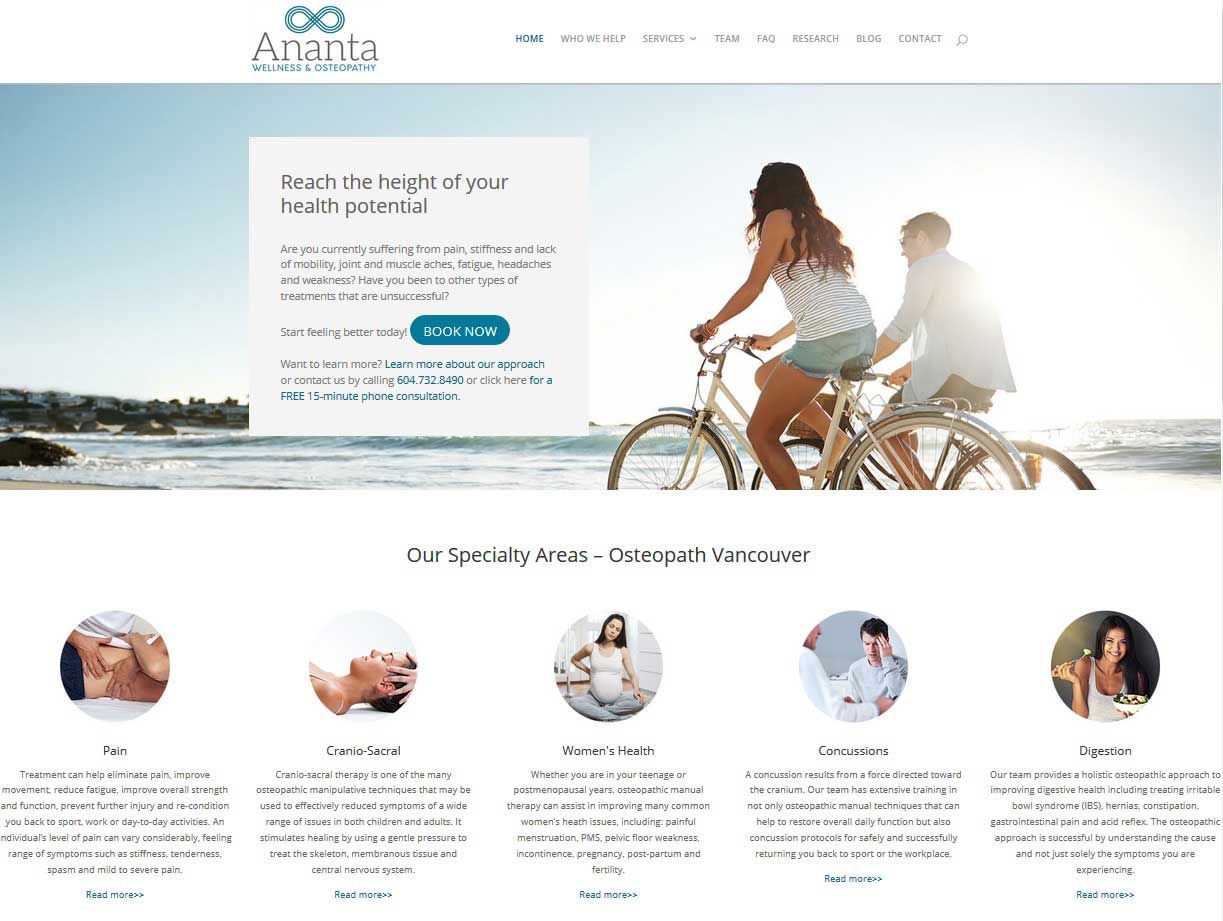 Project Description
Our graphic designer Monica used ideas from Jen, owner, and created this modern, beautiful logo. Business cards too!
And a fabulous website, in one of our favourite themes: Divi.
The crisp logo, modern colours on white make me so happy! We're proud to be part of logo design East Vancouver and many small businesses. We do logos for under $700 CAD.
We are also helping Ananta Wellness + Osteopathy with SEO, blog posting, and Google Adwords.
Project Details
Client
Ananta Wellness & Osteopathy
Date
April 2017
Theme
Divi
Skills
Branding + Web Design + Web Copywriting + SEO + Adwords