Athletic Endeavours – personal training in Vancouver BC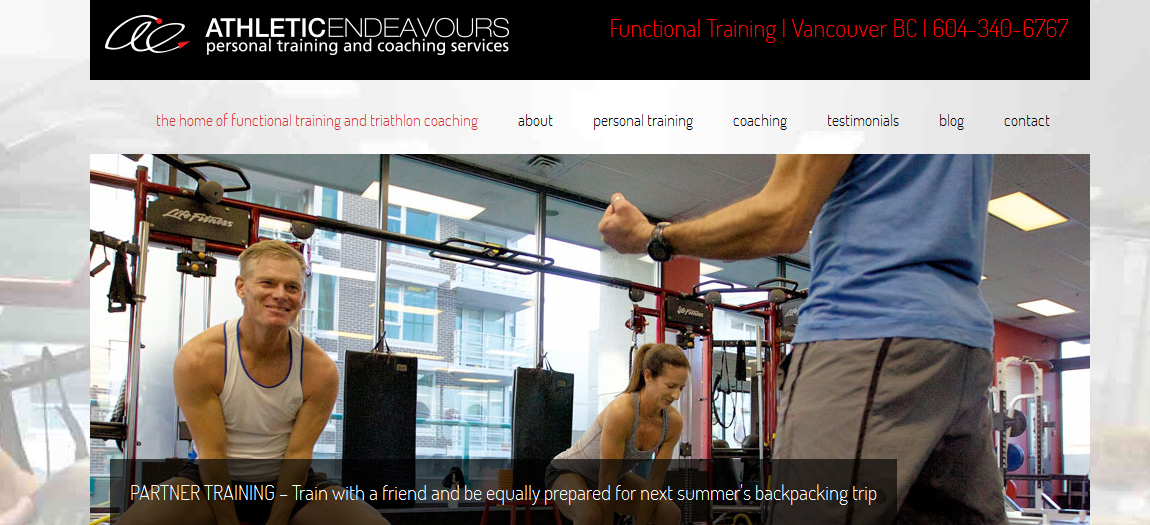 Project Description
We have been working with Andrew Tuovinen, lead Vancouver personal trainer of Athletic Endeavours, for several years now. Athletic Endeavours had an existing web site and were ready for a nice new WordPress website, which we were very happy to do for them. Now as well as having a modern, beautiful website, it will be easy for Andrew or us to make ongoing edits via the WordPress CMS. Much faster and easier than doing updates via Dreamweaver!
As well as the wordpress web design services, we also provided SEO and linkbuilding services for Athletic Endeavours.
Andrew has been in the field for more than 17 years. His specialty is personal training in Vancouver BC as well as triathlon coaching and triathlon training camps which are held in various locations. Check out the Maui Triathlon Camp, Wildflower Triathlon Camp held in California and the Triathlon Camp Penticton. Personal training has never been so much fun!
Thanks for choosing Lara Spence Web Design Athletic Endeavours!
For web design in Vancouver BC, please contact Lara Spence Web Design!