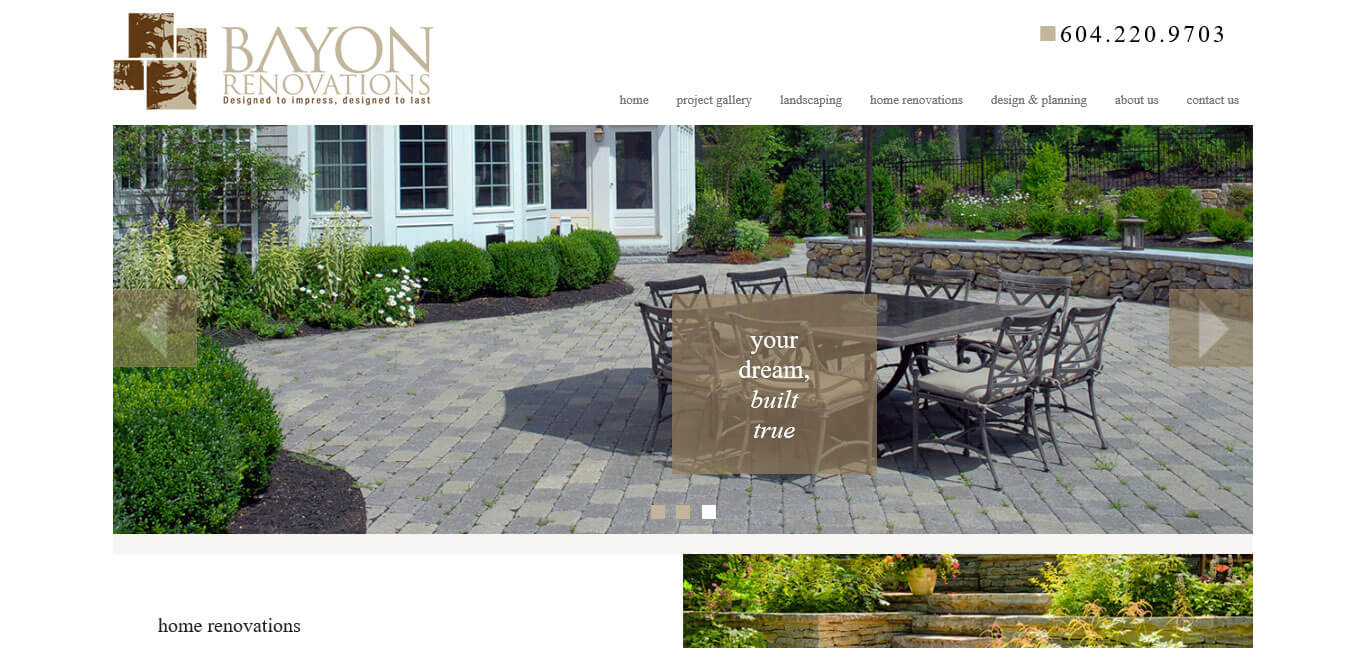 Project Description
We were thrilled to write the web copy (with SEO in mind of course!) for Bayon Renovations. Bayon Renovations is a Langley, BC based home renovation and landscape design company that will settle for nothing less than top quality workmanship.
If you happen to be looking for some ideas for home renovations, exterior or landscaping design, check them out: Bayon Renovations. Also, see the interesting bit about where they got their name…spoiler…it's an ancient Khmer temple at Angkor in Cambodia. Find out more about this fascinating bit of history on their About Us page.
If you are looking for someone to do your website content writing, contact Lara Spence Web Design and Business Writing. We'd be happy to discuss your project with you. We do small, one-time contract writing gigs as well as large, on-going copywriting gigs and everything in between. Get your fully SEO'd website content writing done professionally, on time and for an affordable price.
Project Details
Date October 2015
Skills Copywriting, SEO