Budget Hotels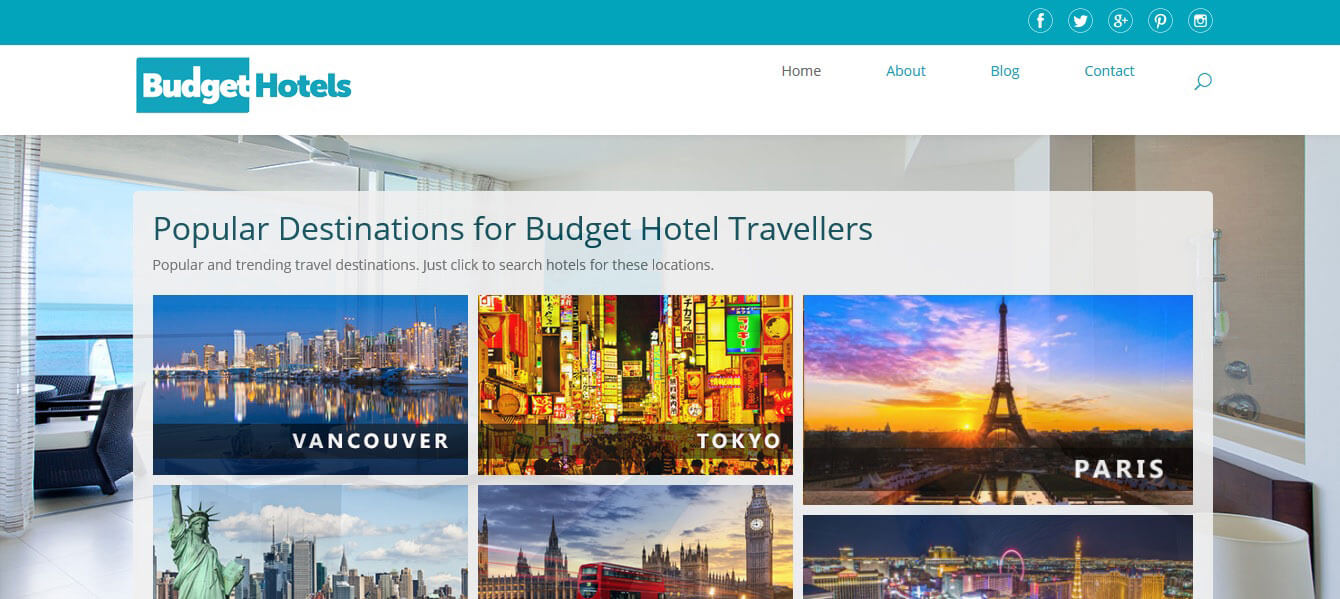 Project Description
Through budgethotels.com, your search will scan over 800,000 properties for 4 and 5 star hotels in the city you are looking for to return the best possible hotel deal. Luxury hotel rooms are now within reach!
For business or holiday travel, Budget Hotels can make your stay go from bland to wow by getting you the best possible price that's out there on the entire internet.
We had a great time learning about the business model Budget Hotels uses and are looking forward to using budgethotels.com to book our next holiday already. We quickly saw that it's a very competitive space in terms of SEO for online hotel finders, we really had to dig deep and think outside the box for this client. Using the very latest in SEO strategies, we are working towards helping Budget Hotels become even more successful.
This client is a prime example of how SEO is not always a 'set and forget' project but an ongoing process. For those in a much less competitive space, a one-time SEO service and very occasional 'touch-ups' can be enough though. For a free consultation we can give you an idea of how competitive your online business space is and a quote. Hint: dentists, your industry is very competitive online!We have worked with several dentists and have learned over time and with lots of experimentation what works and can apply some of this to clients in other industries.
We are also working on web copy writing for Budget Hotels. This can of course tie in nicely with SEO services. Creating search engine optimized web copy without sounding too spammy is a real art.
Contact Us at Lara Spence Web Design in Vancouver BC for your next project. Our group includes talented web designers, graphic designers, web copy writers and more.
Project Details
Date: July 2016 + ongoing
Skills: WordPress consulting, SEO & Web Copy
Theme: Divi