Pinerock Commissioning Ltd.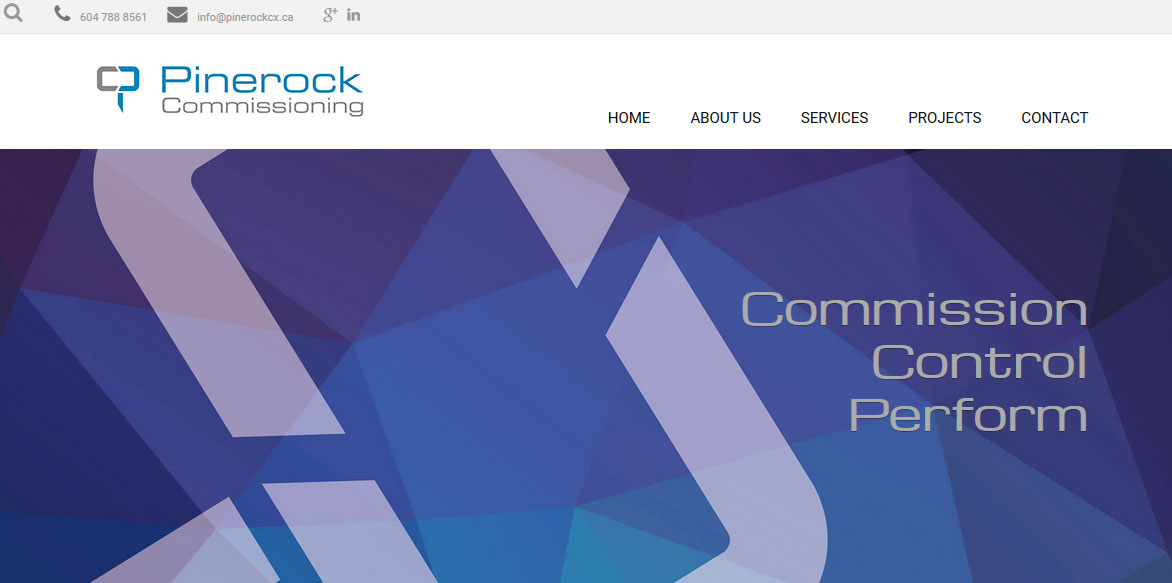 Project Description
Pinerock Commissioning Ltd. is another fantastic, locally owned and operated business in the Fraser Street area of Vancouver, BC. Pinerock Commissioning provides commissioning management services in the Lower Mainland and throughout British Columbia. It is owned and operated by Rudy Sawatzky who provides a dedicated, client focused commissioning service.
We designed a brand new wordpress website as well as providing SEO services such as on-page SEO, Google Analytics tracking and gShift tracking for Pinerock.
We didn't know much about commissioning services or LEED certification at the outset, but it was a joy working with Rudy to get his new site up and running.
Contact us if you're in need of web design, copy writing or SEO services in Vancouver, BC.
Project Details
Client
Pinerock Commissioning Ltd.
Date
March 2016
Skills 
Web Design + Web Copywriting + SEO