Poco Smiles – Dr. Alice Caners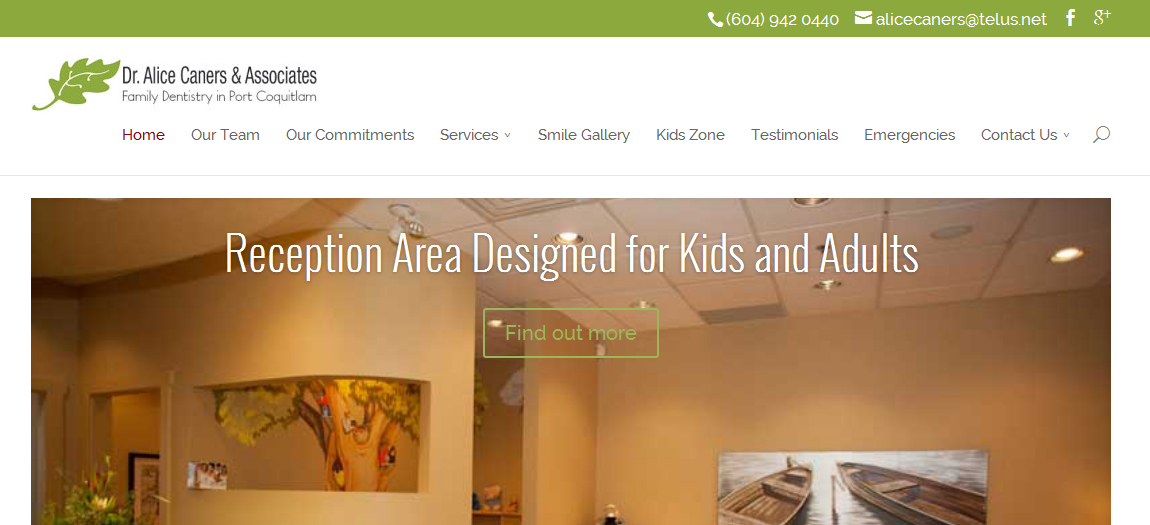 Project Description
New Website for Dr. Alice Caners & Associates, Port Coquitlam
Dr. Alice Caners is a family dentist in Port Coquitlam. Dr. Caners already had an existing website for her dental practice, but found the old purple look klunky and impersonal. It also was done in Adobe Catalyst, which was not easy to update with. The design was also not responsive. The Lara Spence team gave them a fresh look, while also making the site more maintainable and editable for them in WordPress.
If you are looking for a dentist in Port Coquitlam or would like to have a look at the new website, visit Dr. Alice Caners & Associates dental practice.
Contact Lara Spence Web Design Vancouver for all your web design needs including web designers, SEO, web content, online marketing, Facebook and Google advertising and more.
Project Details
Client Poco Smiles – Dr. Alice Caners & Associates Date  Date of Completion: Nov 2014 Skills  Wesite + SEO