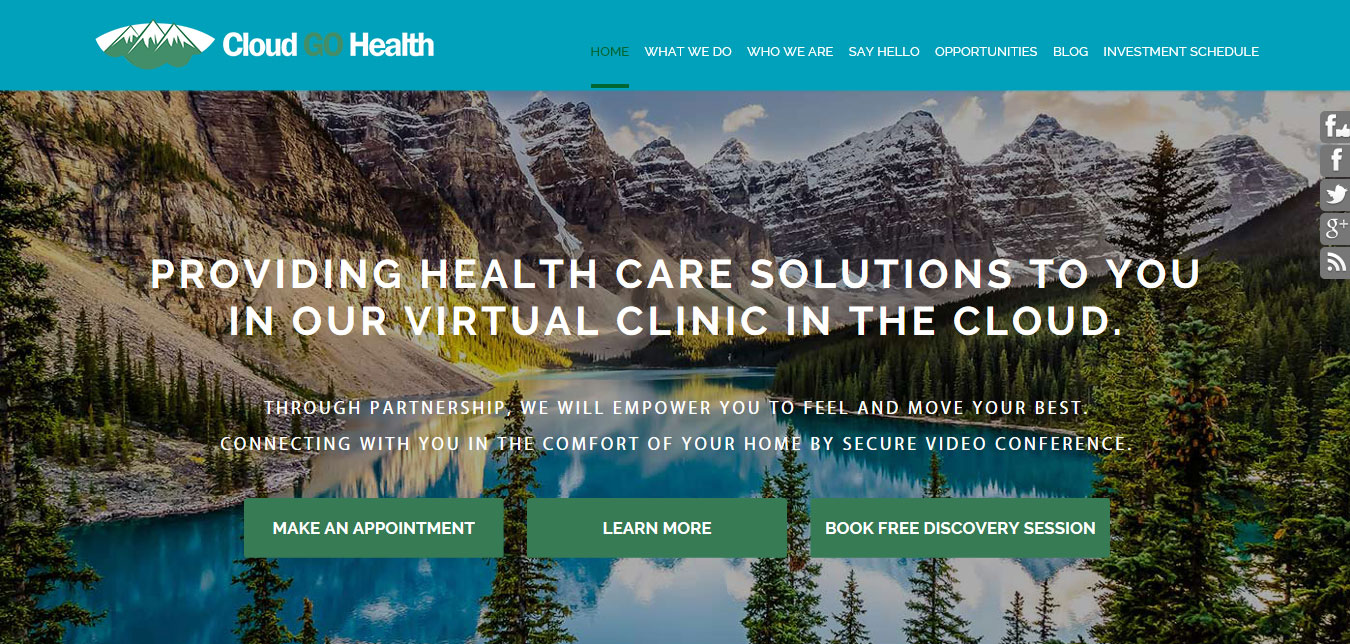 Project Description
Cloud GO Health provides physiotherapy, dietitian and health coaching services for those in BC, Alberta and Ontario through the Cloud GO Health virtual clinic via secure web video conferencing platform. What an amazing concept and what benefit this service will bring to those in remote communities (where physios and others are hard to retain) and those strapped for time or unable to get to an in-person clinic.
To help this team of professionals get the word out, we are helping them with Social Media, SEO and various copy writing tasks, including choosing blog topics that will help their target market find them and understand the difference+benefit of what Cloud GO Health is doing. One of the big things we did for Cloud GO Health was hunt down all the already-existing-but-not-used social media userid/passwords+platforms (owner Heather has an in-person practice and a Cloud-based practice, and the social media platforms had been created in 2016 with too much blend, we thought). Cloud GO Health now has proper branded social media for itself, including FB, Twitter, LinkedIn and Google+.
Another thing we helped with was tidying up the website. The slider messages were clarified so that visitors to the site would be more motivated to click on various persona stories and learn more. We figured: if we were confused when we first saw the site, others would be too!
If you or someone you know is looking for an SEO professional, copy writer or social media consultant Vancouver BC, please Contact Us.
About Lara Spence Web Design – Web Services including Social Media Consulting in Vancouver
Lara and her team of contractors are part of the thriving business lives of over 60 small businesses in Vancouver BC and beyond. We deliver on all fronts, with proven results in SEO, Social Media Marketing, Google Adwords Campaigns, SEO ready copy writing, Web Design, Graphic Design, basically, you name it, we're doing it. Our brand? "Good Value for Small Business."
Project Details
Client Cloud GO Health
Date 2017 and Ongoing
Skills SEO, Writing, Social Media
View elegantthemes.com