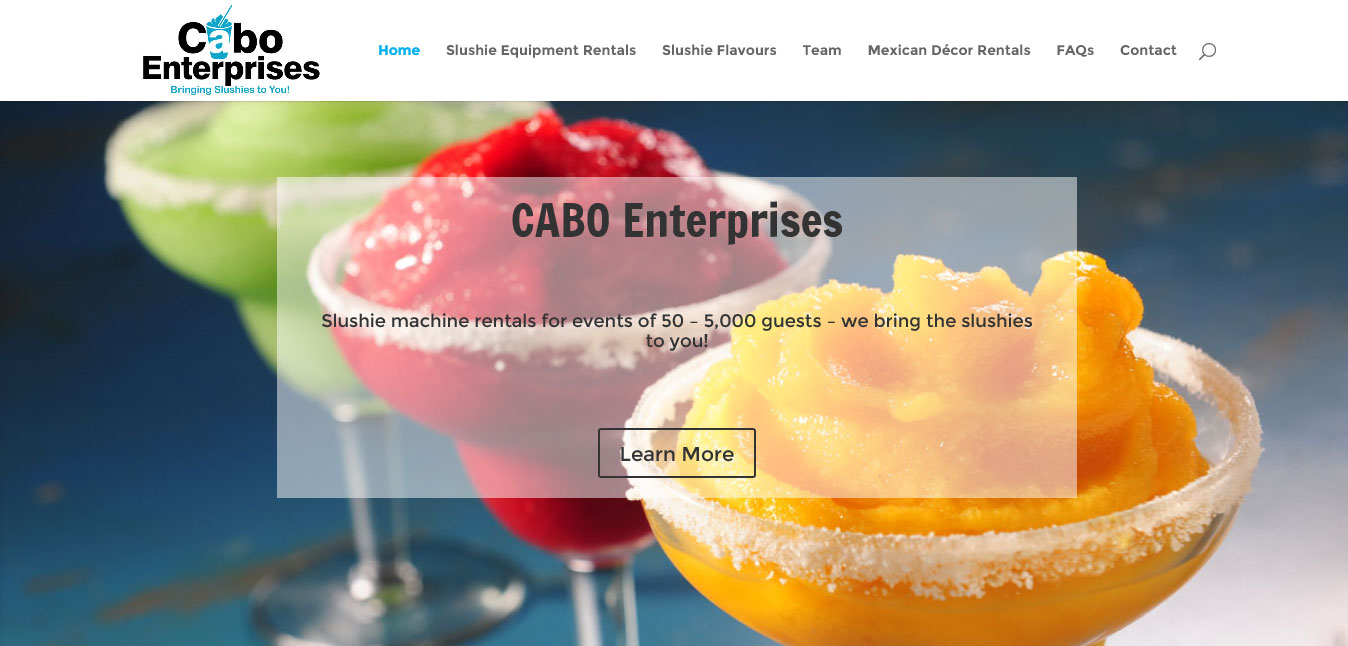 Project Description
Cabo Enterprises is a North Vancouver based business that supplies Frozen Drink Machine rentals – think slushies and magaritas! Cabo Enterprises also does Mexican decor service ware rentals. How perfect: rent your margarita machine and all the decorations you need for your event, big or small.
Cabo Enterprises is a prime example of a small, local business looking for a professional website at an affordable price. We produced a very attractive logo and website for them, and also did their on-page SEO. All delivered on-time and on budget.
Consider Cabo Enterprises for your next party or event. They serve from 50-5000 guests and can cater to small back yard family parties with children or large corporate events with alcohol in the slushies. There is even fruit juice base available! See their beautiful website, or contact Cabo Enterprises.
View our Web Design Portfolio for other examples of our work.
Visit our Services page to view the cost for a new website, SEO, social media management, blog post writing and much, much more.