Hemeon Learning Inc.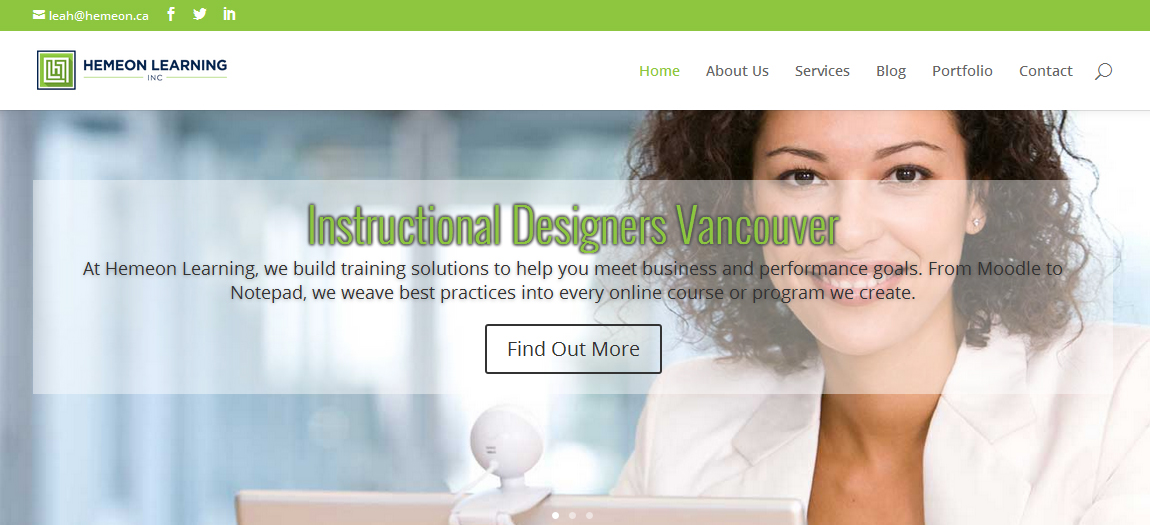 Project Description
We are proud to launch the beautiful, new Hemeon Learning Inc. website in June 2015! We love the way this website turned out. Great color choice with the apple/lime green, it goes very well with the clean lines of the Divi WordPress theme that was used. Divi is one of our favorite WordPress themes right now, it's sleek, modern and responsive and a dream to work with, so also great choice on the theme!
If you're in the market for a Vancouver web design company, contact us to get a free quote today or have a look at our web design prices. We also specialize in Advertising, Branding, Content Marketing, Copy Writing, eCommerce, Google Adwords Campaigns and Social Media.
Project Details
Client
Hemeon Learning Inc.
Date
June 2015
Skills
Web Design + SEO