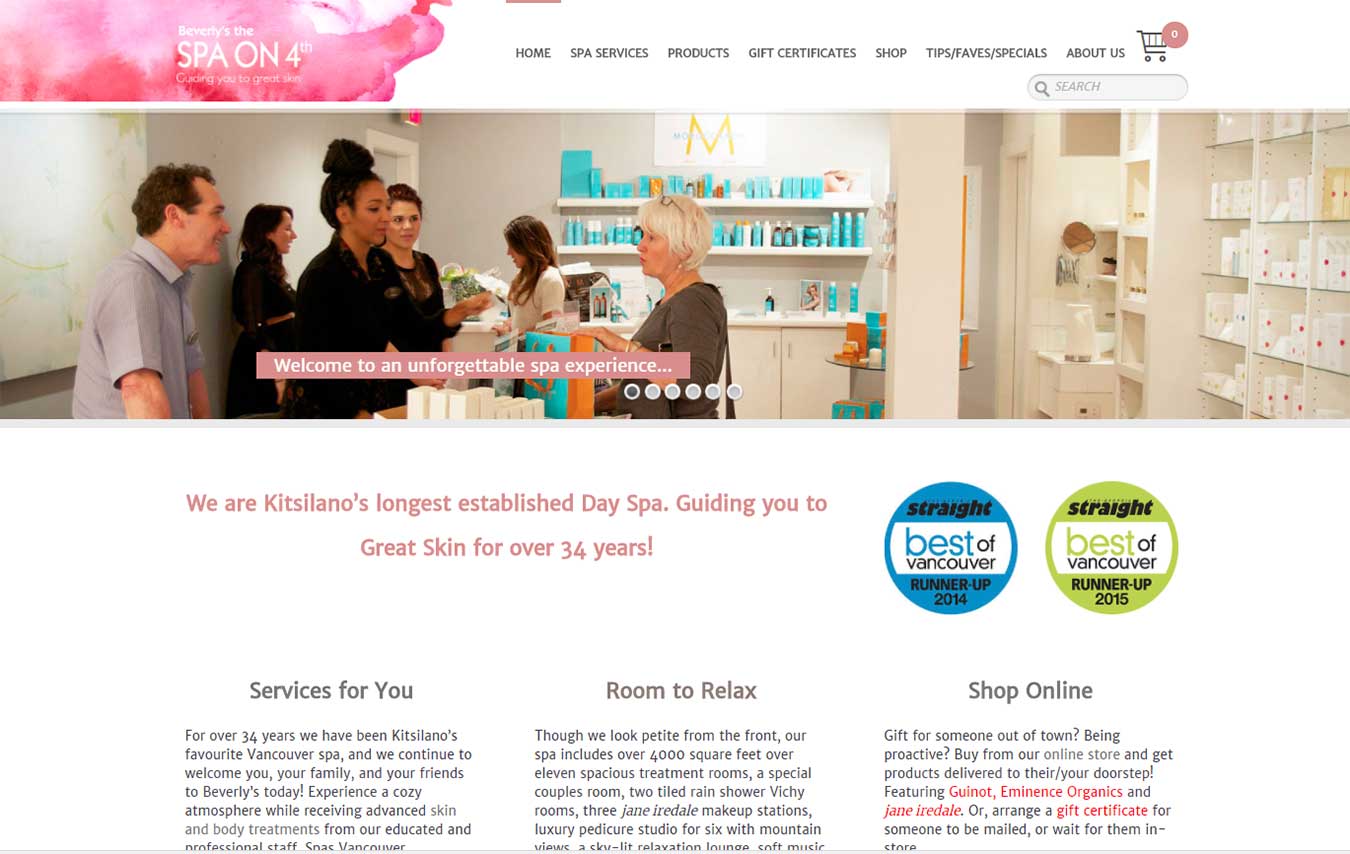 Project Description
So happy to have Spaon4th as our client since 2005 (I remember the date b/c our first meeting was my daughter's 1st birthday)!
This is the 3rd site we've done for them – twice doing WordPress redesign vancouver – now in a new-on-brand pink with look created by FlipSite Creative.
Beverly's site includes a WordPress eCommerce online store for jane iredale, Guinot, and Eminence Organics products.
And also added the ability to buy and have recipient instantly receive spa gift certificates online.
We also help the Beverly's team with content marketing, email newsletters (w Constant Contact – see example here), SEO, social media (Facebook, Instagram, Twitter, Google+, and  Facebook paid advertising when it makes sense.
Here is an image of one of the previous websites, which we also designed around 2005:

Project Details
Client
Beverly's the Spa On 4th
Date
Oct 2017
Skills 
Website + SEO + Advertising Copy Writing + eCommerce + Content Marketing + Social Media