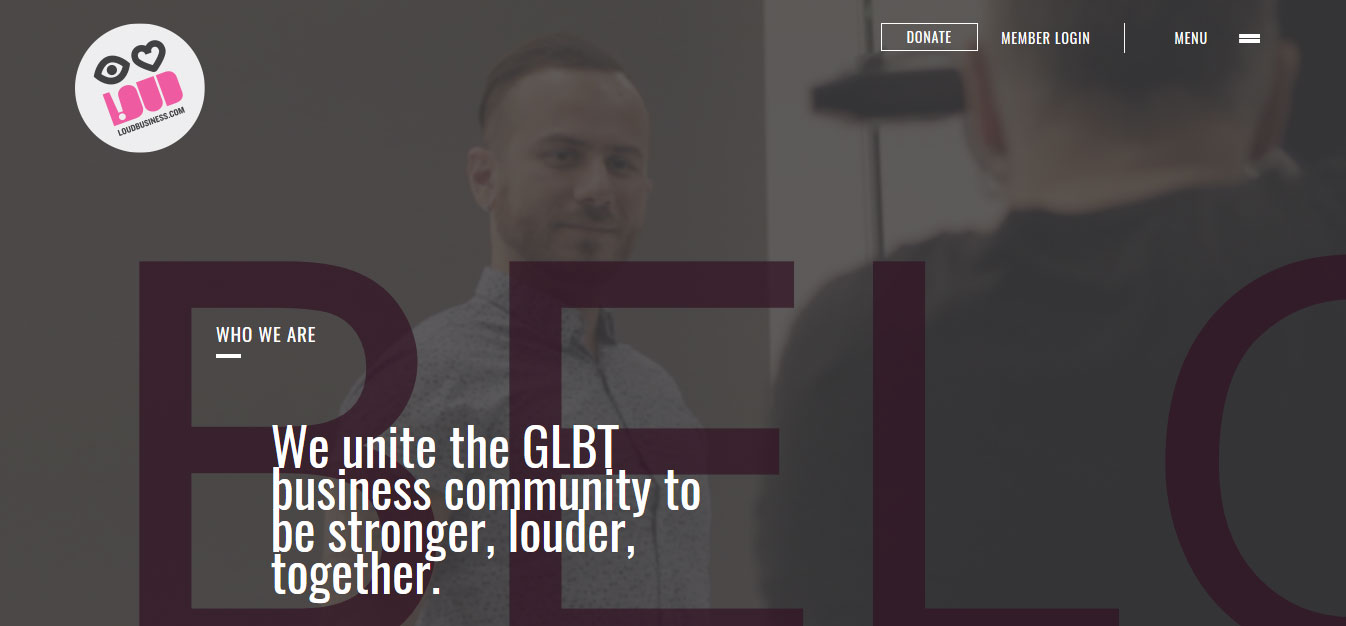 Project Description – Wild Apricot Developers Vancouver
As Wild Apricot developers Vancouver, we took this gorgeous design by seven25.com and turned it into the LOUD Business Directory site and membership directory. We used the membership platform (after researching several) called Wild Apricot.
The LOUD Business Association now has a great looking site, an easy-to-use-and-update Online Membership Directory, automated reminders (+re-reminders!) to encourage members to renew, Donate Now interface (with automatic tax receipt!) and email marketing / email addresses for donors, members and volunteers stored in one system (no need for another email program to be used).
During the LOUD project, we were asked to research a few membership platforms. Though a different platform had been proposed to the board, we didn't like that one as much (very fussy onboarding!) and much preferred the flexibility of Wild Apricot, which is about $40 USD per month for 300-member-email database. (Sign up to try Wild Apricot >>)
During the project, we offered our technical expertise as things like the Events in Wild Apricot. (In the end, we did a Time.ly add-on b/c the public can create their own events for approval, but not in Wild Apricot). And, through our discovery, we tossed an idea to use WordPress as "the site" and use Wild Apricot for "the membership part" because we knew we could configure Wild Apricot to look just as good as any WordPress theme. Doing site + membership elements in one platform, volunteer LOUD Board Members and site update volunteers have only one platform to learn, manage and pay for.
Please contact us if you are looking for Wild Apricot developers Vancouver, or anywhere across Canada or the US. We are now listed in the Wild Apricot consultant directory.
Project Details
Client LOUD Business
Date June 2017
Skills eCommerce, Web Development
Platform Wild Apricot